David Cassidy Sued -- The Car Crash 'Victim' Is a Phone-y Baloney
David Cassidy Sued
Car Crash 'Victim'
Is a Phone-y Baloney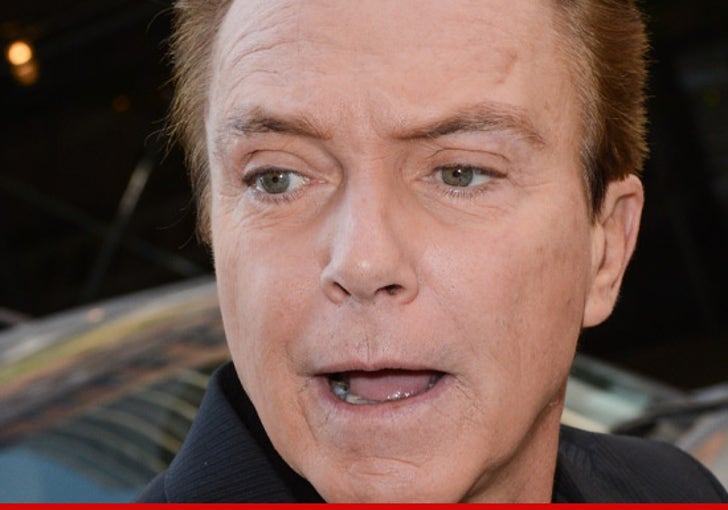 EXCLUSIVE
David Cassidy maimed a woman because of his reckless cell phone antics ... so claims the lady in a new lawsuit.
Novlet Lawrence claims in her lawsuit ... the "Partridge Family" star was negligently driving his car when he slammed into her, causing her to suffer bodily injuries, disability, disfigurement, mental anguish, and loss of enjoyment of life.
As for the cell phone thing ... Lawrence wants Cassidy to fork over his phone records -- presumably because she believes he was illegally yakking away just before the crash
Cassidy's rep says it's all a money grab, telling TMZ, "Police were called by the woman once she saw who David was. Only then did she complain of her neck being sore. No citations were given and no one was actually hurt or required on set medical care."