Marlon Wayans -- Kanye West's 'Like That N**ga from Phantom of the Opera'
Marlon Wayans
Kanye's 'Like That N**ga
from Phantom of the Opera'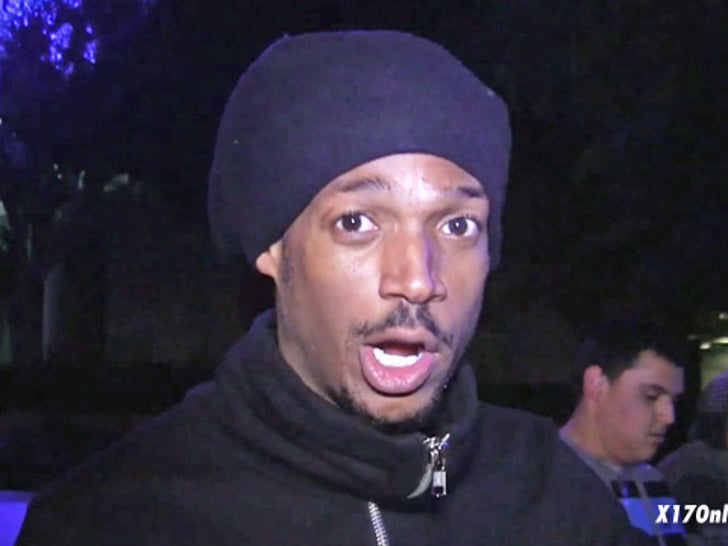 Kanye West has been called a lot of things ... a lot ... but after his concert in L.A. last night, one star compared the rapper to Picasso, Oscar the Grouch and "that n**ga from Phantom of the Opera."
Marlon Wayans was among the tons of celebs that hit up K's show at Staples Center -- along with Fergie, Craig Robinson, Andy Garcia and Sean Kingston.
After the concert, Marlon broke down the whole thing -- saying, "He's an artist man. I didn't see his face the whole time ... like the n** ga in Phantom of the Opera."
Marlon is clearly referring to the crazy masks Kanye's been wearing during his tour. He also addresses the wardrobe and the music -- and it's equally hilarious. Check out the clip.