Aaron Hernandez JAIL INVESTIGATION -- Allegedly Passing Secret Messages to Other Inmates
Aaron Hernandez
JAIL INVESTIGATION
Allegedly Passing Secret Messages to Other Inmates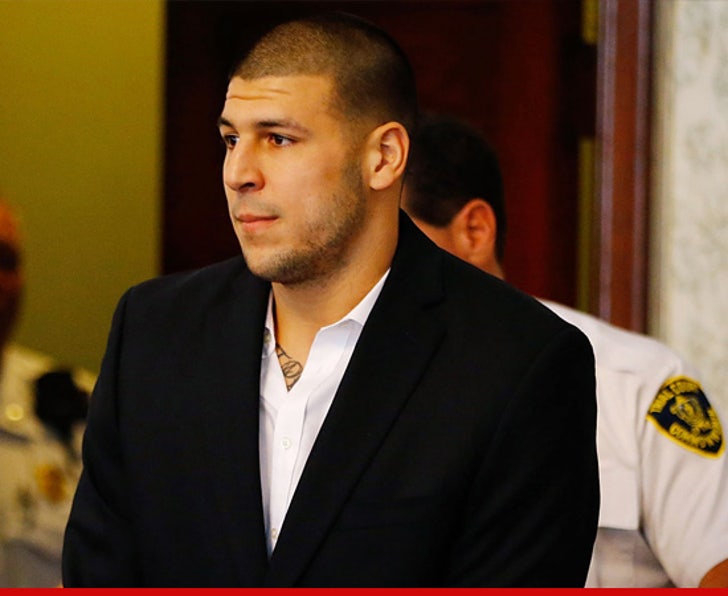 EXCLUSIVE
The Aaron Hernandez jail ID badge fiasco has opened up a can of worms -- TMZ has learned, the former NFL star is now being INVESTIGATED for allegedly passing secret messages to other inmates.
As we reported, one of the inmates at Aaron's jail in Connecticut was busted recently for trying to steal AH's jail ID badge. The thief was caught and Aaron got his badge back, but it didn't end there.
Sources connected to the situation tell TMZ ... the inmate who tried to swipe the ID claims Aaron contacted him soon after the incident and gave him a copy of the 320-page book, "Bad Boy Brawly Brown" ... which contained a secret handwritten note on two pages inside.
We've seen the note and the handwriting appears to match up with the handwriting on Aaron's previous two jail letters (#1, #2).
Surprisingly, Aaron's message isn't angry -- it even sounds like Aaron is friends with the guy who took his ID. Aaron opens the note, writing, "I heard you are the one that tried to steal my ID! That's crazy lol!"
The rest of Aaron's letter rambles on about how he's innocent and can't wait to prove it in court. He also still believes he will play football again soon. Yadda yadda.
But the content of the note isn't the issue, at least as far as jail staff is concerned. A rep for the jail tells us, inmates are forbidden from passing each other notes such as this -- so if it turns out Aaron really did write the letter, there could be severe consequences for all involved.
We're told staff will be interviewing Aaron, the other inmate, and everyone in between, to determine what happened.