Texans' Coach Gary Kubiak -- 'Alert, Coherent & In Good Spirits' After Collapse
Texans' Coach Gary Kubiak
'Alert, Coherent & In Good Spirits'
After Collapse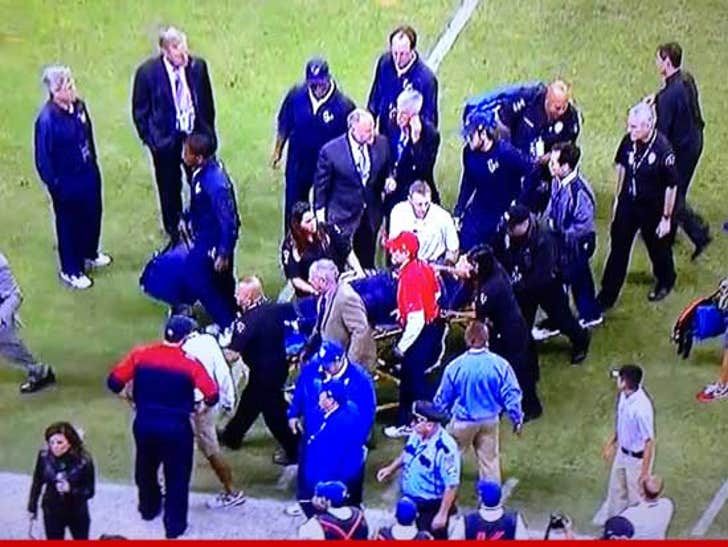 Breaking News
Houston Texans' head coach Gary Kubiak remains in a Houston hospital after collapsing on the field at halftime yesterday ... team officials say he's being monitored by doctors .... but he's "alert, coherent and in good spirits."
Kubiak had to be carried off the field on a stretcher ... after he fell to the ground complaining of dizziness during the Texans-Colts game. Team officials say he didn't have a heart attack and never lost consciousness.
Team doctors treated Kubiak on the field before he was taken by ambulance to the hospital. A statement from the Texans' front office says he was admitted overnight and will be watched by doctors for the next 24 hours to try to figure out why he collapsed.
Texans GM Rick Smith said, "There have been so many people throughout the city and across the country that have reached out to express their love and support and we are thankful for everyone's thoughts and prayers."