Joe and Nick Jonas -- We Don't Need All Our Bros to Perform
Joe and Nick Jonas
We Don't Need All Our Bros To Perform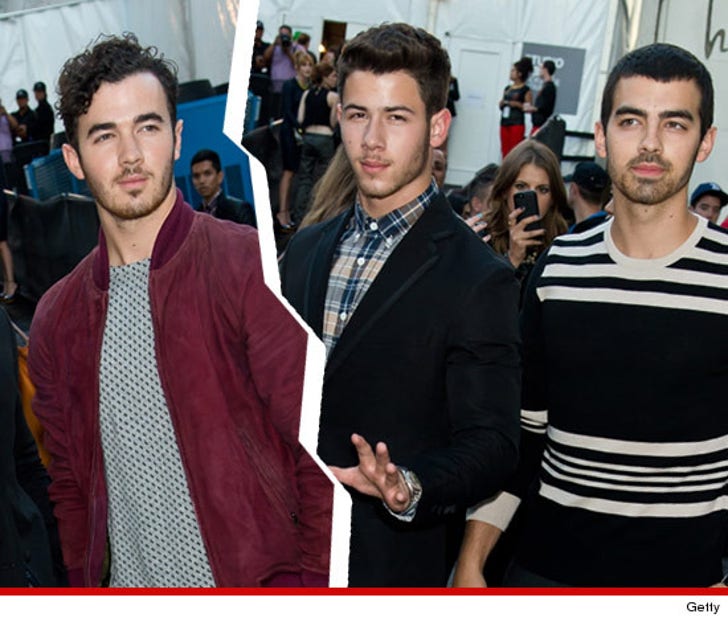 EXCLUSIVE
The Jonas Brothers are 2/3 the group they used to be, because we've learned Joe and Nick have hit the road to perform ... sans brother Kevin.
Joe and Nick showed up in Mexico City Tuesday night for the Telehit Awards Concert. It was a previous commitment that they agreed to before breaking up.
We're told Joe and Nick felt bad about bailing, whereas Kevin said, screw it.
If you want to brave the dangers of Mexico to see the last of the Jonas' ... book your tickets now.