Alec Baldwin -- BANGS INTO CAR ... After Argument With Reporter
Alec Baldwin
Bangs into Car, Chews Out Reporter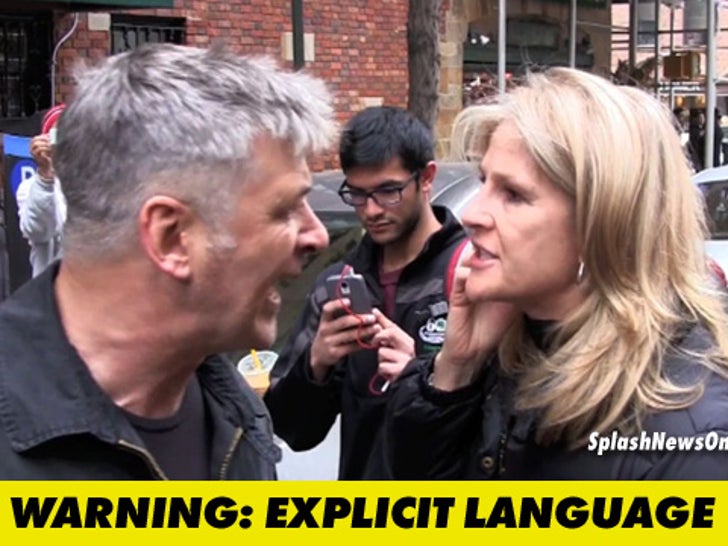 Alec Baldwin just got into his THIRD angry confrontation today -- screaming at a female reporter, demanding cops arrest her ... and then hitting a parked car while trying to drive away.
It's unclear exactly what set off Alec this time -- but his car was surrounded by reporters and photographers ... and he yells, "F**k you" to one reporter as he storms away and jumps in his car.
Watch the clip -- after the accident ... Alec wants cops to arrest the reporter he's got the beef with, but as far as we know no one was arrested.
12:15 PM PT -- Now we know why Alec went after the reporter ... his wife, Hilaria, dropped a dime. Watch this clip from FOX5 in NYC, at the very beginning you hear Hilaria say, "That's the one that almost hit me" -- and then Alec goes off.