Casey Kasem -- War Escalates ... Children REJECT Jean's Settlement Offer
Casey Kasem
War Escalates
Kids REJECT Wife's Settlement Offer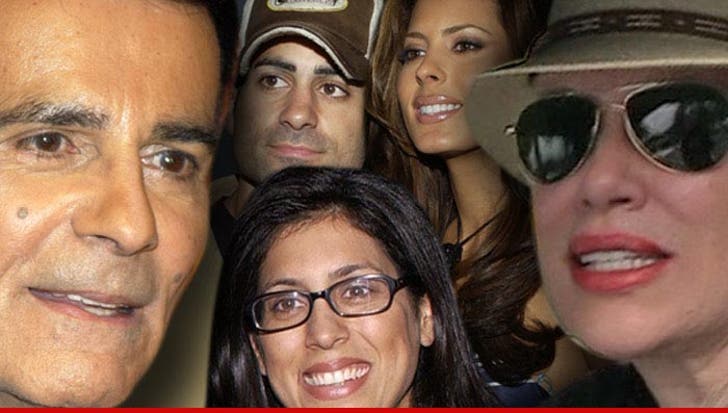 EXCLUSIVE
Things are getting darker in Casey Kasem's world. Casey's 3 kids from a previous marriage have REJECTED a settlement offer proposed by Casey's wife, Jean.
Sources connected to the case tell TMZ ... Jean asked the kids if they would drop their lawsuit for a conservatorship if she would do the following:
-- Give the kids the right to visit their dad, with strings attached. Each child would have separate visits every 3rd Sunday for 1 hour. A security guard would be in the general vicinity during the visits. The children have to give 72 hours notice before each visit.
-- The kids could also visit during Thanksgiving, Hanukkah, Christmas week, Easter Week and his birthday.
-- If Casey is hospitalized, the kids will all be notified. It doesn't provide they can visit him in the hospital.
Casey is quite ill with advanced Parkinson's and the early onset of dementia.
Sources say Casey's kids -- who have not been allowed to see their dad and have filed legal docs to win a conservatorship -- have turned thumbs down on Jean's offer.