Rita Ora -- 'Sorry For Freaking Everyone Out!'
Rita Ora
'Sorry For Freaking Everyone Out!'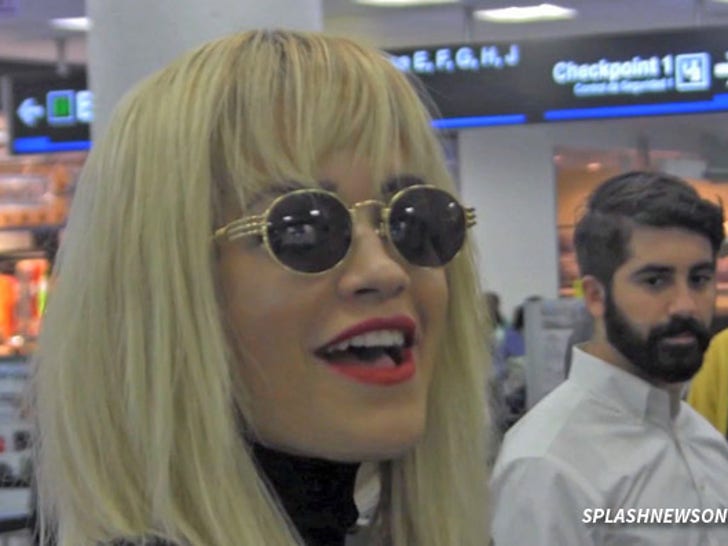 Brit singer Rita Ora is profusely apologetic for freaking out her fans ... after collapsing on the set of her photo shoot in Miami.
Rita -- who's Rob Kardashian's ex-GF -- looked the picture of health last night at Miami International Airport ... where she flew home to London.
As we reported ... Ora was treated for heat exhaustion after Monday's fainting spell. She's been laying low at her hotel for the last couple of days.
Before saying cheerio to the US ... Ora said she's all better now ... and had a message for her fans.