Lamar Odom -- Clippers Players Don't Want Him Back
Lamar Odom
Clippers Players Don't Want Him Back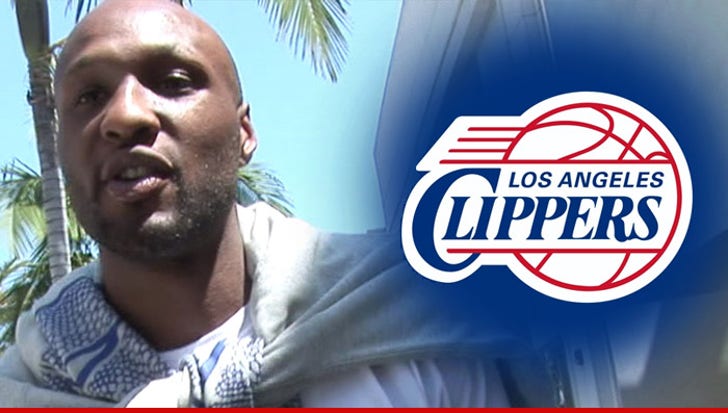 EXCLUSIVE
Lamar Odom may love the Clippers ... but the Clippers don't love Lamar Odom -- 'cause our team sources tell TMZ Sports the locker room does NOT support an L.O. comeback.
Our sources -- and they're solid -- tell us ... the players don't believe Lamar can help the team win this season. In fact, several players believe he'll be nothing more than a distraction.
We're told just about everyone on the team is rooting for Lamar to get better -- but as far as rejoining the squad, one source tells us bluntly -- "Lamar wasn't s**t before he left the league. Why would he be s**t now?"