Lamar Odom -- Who Wants Shots???
Lamar Odom
Who Wants Shots???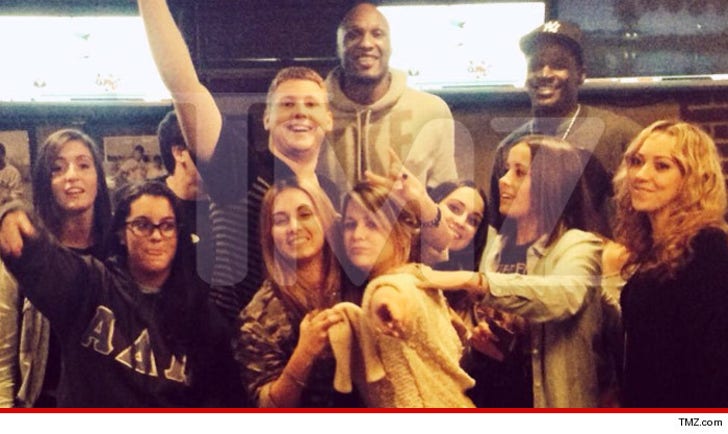 EXCLUSIVE
Lamar Odom was the life of the party last night in Rhode Island -- buying shots for an entire bar, including a bunch of hot college chicks -- and we got a pic of Lamar with his brand new friends.
Sources tell TMZ, Lamar and a couple buddies dropped by Charlie O's in Narragansett -- where one of Lamar's signed jerseys hangs tall on the wall -- and some sorority girls asked him for a picture.
We're told Lamar declined, saying he couldn't take pics with anyone, but then bought the entire bar shots of Hennessy ... an interesting move for someone who's trying to stay sober.
On their way out, around 12:30AM, we're told the girls asked Lamar one more time for a picture ... and this time he obliged (above). According to sources, Lamar bought the shots and was extremely talkative all night ... but he did NOT drink a drop himself.
As we reported, Lamar's returned to his college stomping grounds while he trains for his return to the NBA ... or so he hopes.