Tony Romo -- What Interceptions? I'm Busy Visiting Sick Kids
Tony Romo
What Interceptions?
I'm Busy Visiting Sick Kids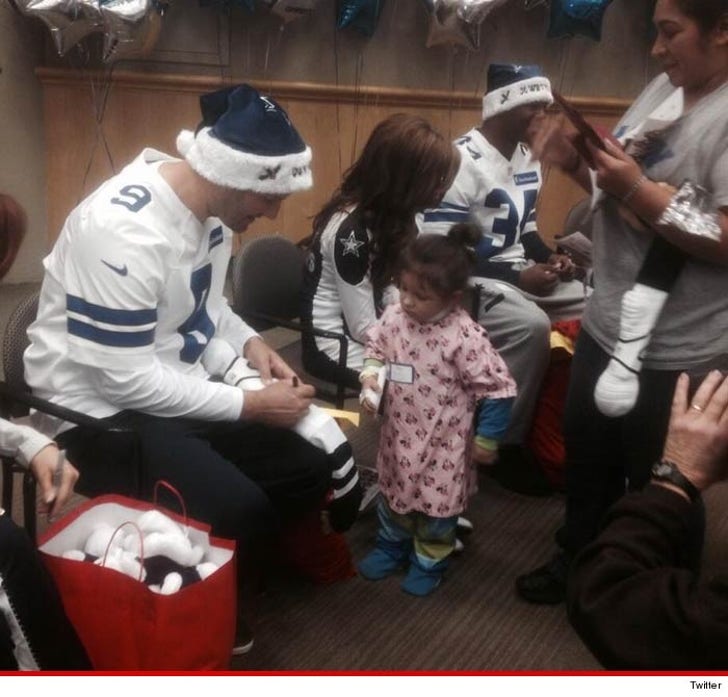 Breaking News
Tony Romo quickly put his latest December disaster behind him -- and temporarily silenced his legion of haters -- by visiting a Dallas children's hospital this morning.
Romo and some of his Dallas Cowboys teammates went to the Children's Medical Center of Dallas on Monday to hand out gifts to sick kids after their crushing loss to the Green Bay Packers yesterday.
We're told it's tradition for the team to visit several children's hospitals in the Dallas area around the holidays.
Another less popular tradition -- late season Cowboy collapses and fans screaming for Romo's head.
Gotta hand it to him though -- amid all the hate Romo still showed up for the kids.
We're also told no toys were intercepted during his visit.