Ric Flair -- Angry Panthers Fans Wanna Kill Me ... For 49ers Pep Talk
Ric Flair
Angry Panthers Fans Wanna Kill Me
... For 49ers Pep Talk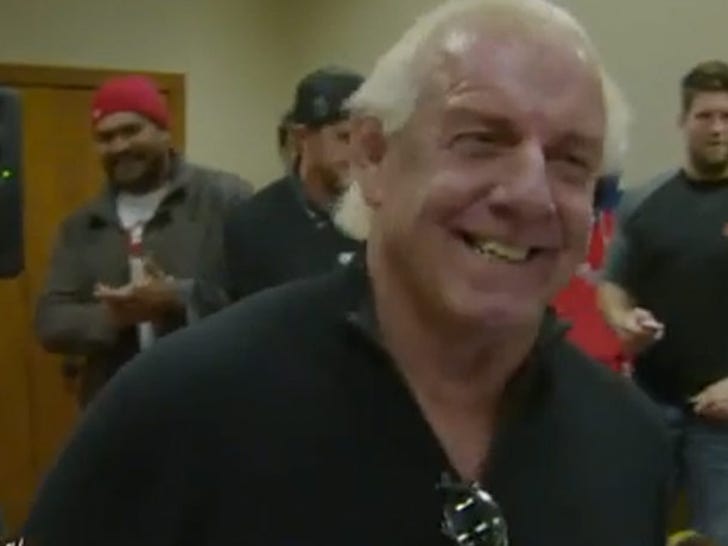 Ric Flair -- who lives in North Carolina -- says he's received DEATH THREATS from insane Carolina Panthers fans who are furious he gave a pep talk to the 49ers last week.
As we previously reported, Flair visited the 49ers the night before their playoff battle with the Green Bay Packers ... and since the 49ers won, they're playing Carolina this weekend.
But Flair's rep says ... some Panthers fans are PIIIIIISED ... claiming Ric betrayed the state he calls home -- and some people have been making threats to kill the 64-year-old.
The rep explains, "We know fans are passionate about their teams, but some of the choice language we have been receiving is scaring off our interns."
As for this weekend's big matchup between CAR and SF -- Flair says he will not be attending the game.