Woody Allen Gets Phone-y When Asked About Molestation Claim
Woody Allen
Gets Phone-y
When Asked About Molestation Claim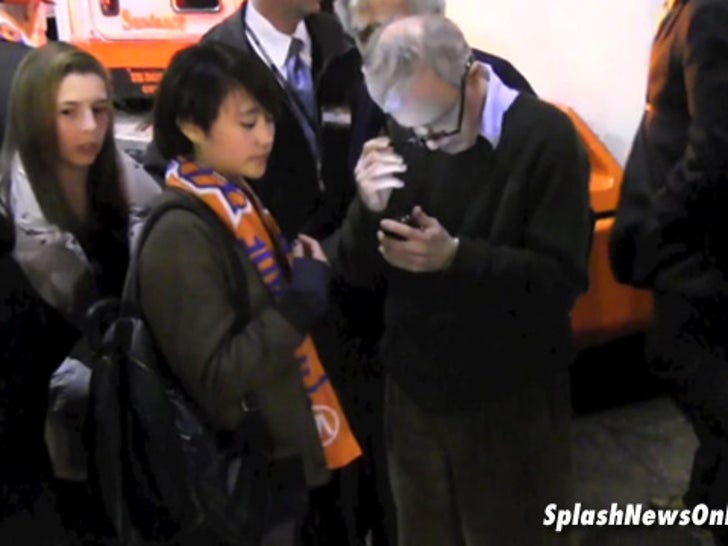 Woody Allen fumbled with his phone on his way out of a Knicks game Saturday night ... pretending a photog was not asking him about his adopted daughter's claims he molested her when she was a little girl.
Woody mutters something to his family as the photog persists, but never acknowledges him.
So far, none of Woody's co-stars have reacted to Dylan's latest, detailed accusations.