Mel Gibson and Sylvester Stallone -- We Still Rock Out ... Even Though We're Old
Mel Gibson and Stallone
We Still Rock Out
Even Though We're Old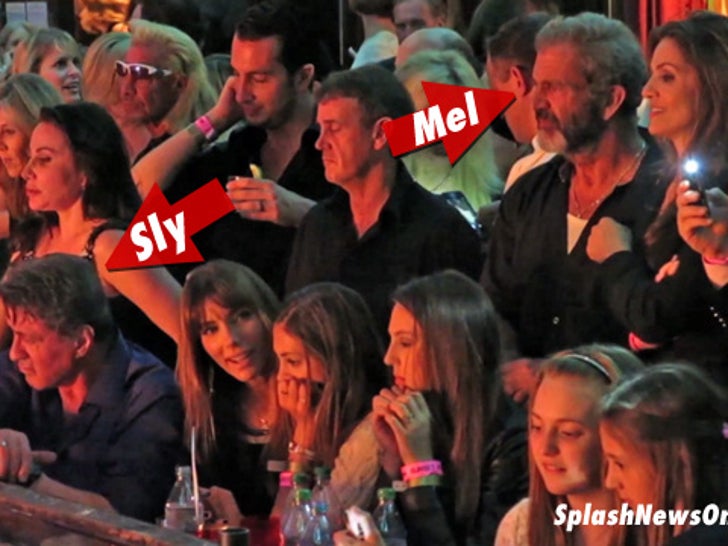 Old guys can still rock out with the best of 'em ... something Mel Gibson and Sylvester Stallone proved Friday night in Los Angeles at a Kiss performance.
Mel and Sly attended a benefit event for a charity Gibson works with called Mending Kids International ... both actors were limited in movement -- but it's clear they're very into the performance.
If you look closely ... Dog the Bounty is also jamming out in the background.