Donald Sterling & Wife Out Together -- She Screams: He's NOT a Racist! [VIDEO]
Donald Sterling
Out with Wife
She Screams, He's NOT a Racist!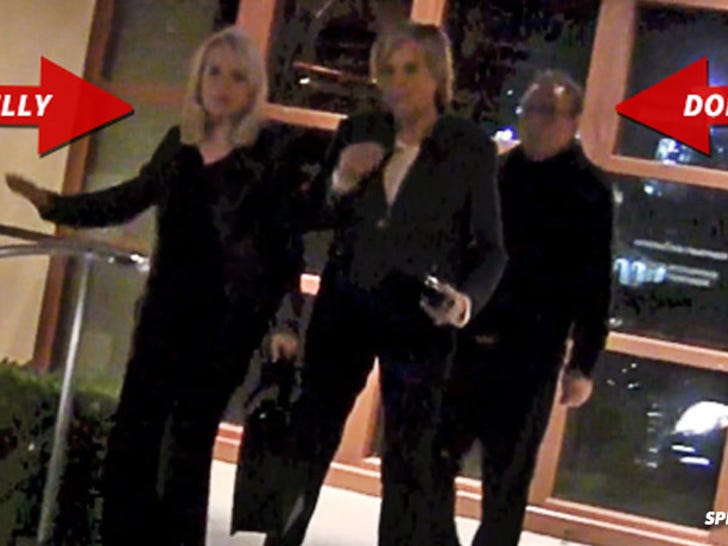 In a confounding move ... Donald Sterling emerged with his wife, hours after she trashed him publicly calling him despicable and prejudiced, and this time she LOUDLY defended him.
Donald and Shelly Sterling were leaving Fleming's steakhouse in Downtown L.A. Sunday night ... when a photog asked the Clippers owner if he was a racist ... in light of the audio posted by TMZ Sports.
Donald was mum, but Shelly screamed at the camera guy, "OF COURSE NOT."
And there's this ... it sounds like she says the tape was altered.
Just hours before, we broke the story in which Shelly declared, "We will not let one man's small-mindedness poison the spirit of the fans," adding, "Our family is devastated by the racist comments made by my estranged husband."