Geico Weightlifter -- Bodybuilding Saved Me ... From Gang Life
Geico Weightlifter
Bodybuilding Saved Me
... From Gang Life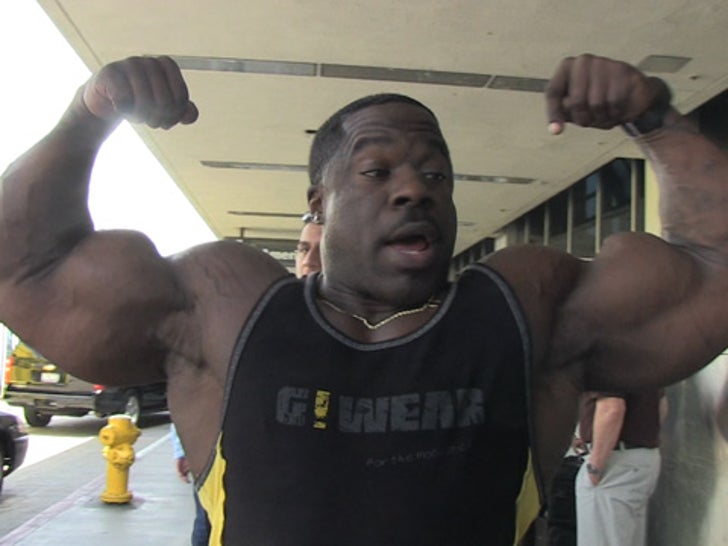 The HUUUUUGGEEE bodybuilder who directed traffic in that Geico commercial tells TMZ Sports ... the GYM saved him from a life in the streets .... claiming he was a hardcore gangster before he got yoked.
Kali Muscle -- who's also been in commercials for GoDaddy and Taco Bell -- was at LAX yesterday where he showed off his 260-pound dieselness ... and told us he only has 5% body fat.
But more impressive than his 8-pack, Muscle -- a former college football player at Fresno State -- told us how he decided to give up the thug life ... to pursue a career as an actor.
"You can say I went Hollywood ... you damn right."