Kendra Wilkinson Gives Birth ... But She's a Hospital Scofflaw!
Kendra Wilkinson
Gives Birth ...
But She's a Hospital Scofflaw!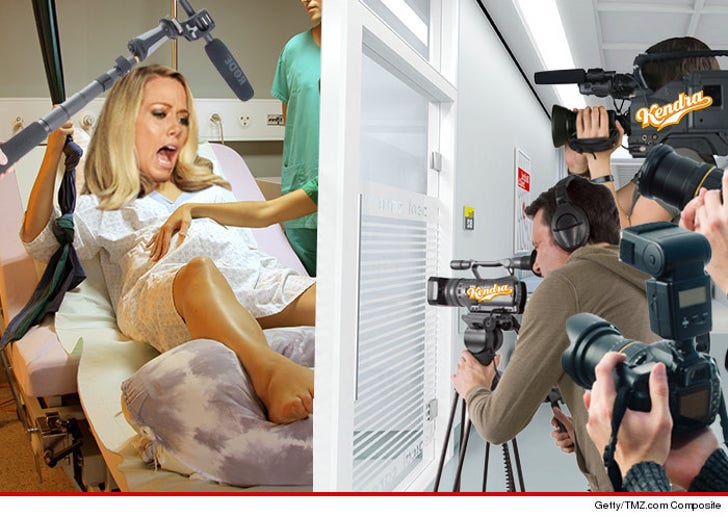 EXCLUSIVE
Kendra Wilkinson just had a girl ... and in the process broke a Cardinal hospital rule ... TMZ has learned.
We're told Kendra has just given birth via C-section to a little girl at Cedars-Sinai in L.A. But precious moments in Kendra's world are not meant to be private, so a bank of cameras were in the hallway rolling away when Nurse Ratched laid down the law -- NO SHOOTING in public areas.
We're told there were other snags as well. Kendra and hubby Hank Baskett had asked for a deluxe suite but they were shut down because a mega-wealthy Russian lady locked it down -- we're guessing she paid in cash.
So Kendra -- who literally just delivered --- will be pressing that morphine button in cramped, ordinary digs.