Little 'Nashville' Stars -- We Got Ourselves Big Hollywood Agents
'Nashville' Stars
We Got Ourselves
BIG Hollywood Agents!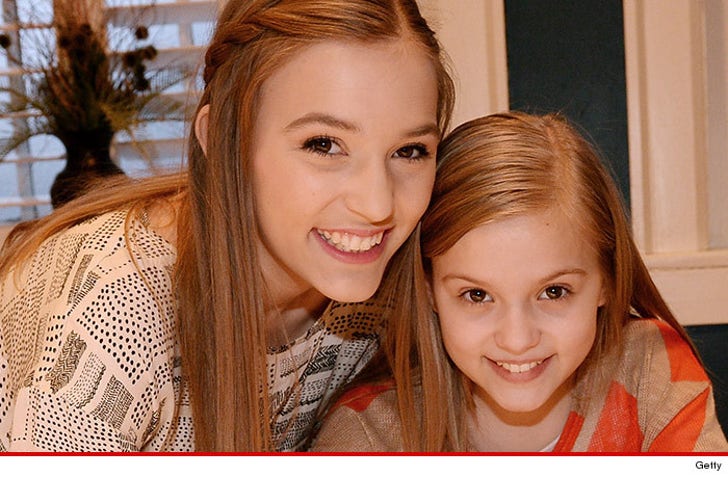 EXCLUSIVE
Lennon & Maisy Stella are singers on ABC's "Nashville," and these pint-sized singers now have backup -- the most powerful talent agency in Hollywood.

The real life sisters -- who play TV sisters Maddie and Daphne Conrad -- signed with CAA.
In case you don't know ... CAA reps a constellation of stars, including Jeniffer Aniston, J.J. Abrams, George Clooney, Tom Cruise, Carrie Underwood and Kanye West.
According to the contract -- They'll have to shell out 10% of what they make -- but in return they'll get the services and experience of two of the agency's heaviest hitters.
The bad news ... 10% of their salaries goes bye bye.
Fun Fact: 14-year-old Lennon and 9-year-old Maisy are the daughters of Canadian country music duo, 'The Stellas.'