Sharon Osbourne -- Curbside Singer Hits Her with Abba ... Gets Cash and a Dream
Sharon Osbourne
Curbside Singer Hits Her with Abba
Gets Cash and a Dream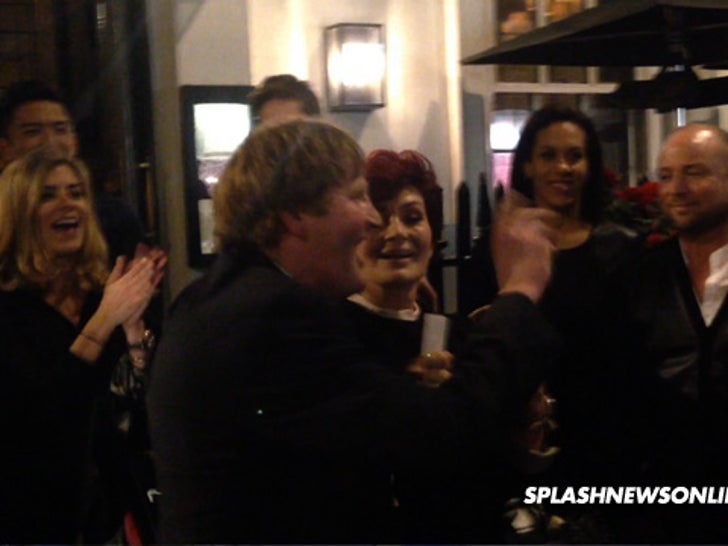 SplashNews.com
Sharon Osbourne got a guy's number last night -- a guy who belted out a song for her in London ... and who also happens to possibly be homeless.
Osbourne was leaving a restaurant when she was serenaded by a dapper looking guy -- who photogs claim is homeless. The two swayed back and forth while he sang ABBA's "I Have a Dream" ... sour notes included.
Osbourne handed him a few British pounds (about $80) -- and we're told she even said she'd give his number to Simon Cowell ... for consideration on one of his TV shows
Britain's got talent -- and some of its homeless people apparently have phones.
Check the video --- Makes you wonder who the digits are really for.