Tracy Morgan Crash -- Investigators Say Truck Driver Was Speeding
Tracy Morgan Crash
Investigators Say ...
Truck Driver Was Speeding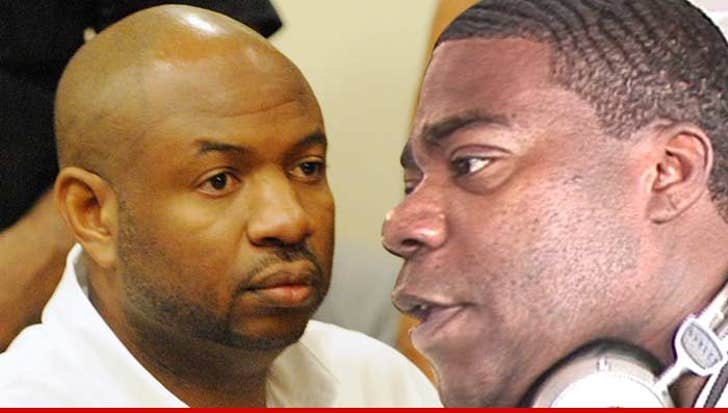 Breaking News
The truck driver who plowed into Tracy Morgan's limo bus -- killing one man -- was driving 20 mph over the speed limit ... according to federal investigators.
A report from the National Transportation Safety Board says trucker Kevin Roper was driving his rig at 65 mph at the time of the crash ... even though the posted speed limit was 45 mph due to construction in the area. The regular speed limit is 55 mph.
Roper's tractor-trailer slammed into Morgan's vehicle June 7 on the New Jersey Turnpike. He pleaded not guilty to charges of death by auto.
Morgan is still in the hospital with multiple injuries and is listed in fair condition. 65-year-old comedian James McNair was killed in the crash.