Wolfgang Puck SUED!! -- Bum Pressure Cooker Exploded Soup All Over Me!
Wolfgang Puck
Sued Over Bum Pressure Cooker
Soup Exploded All Over Me!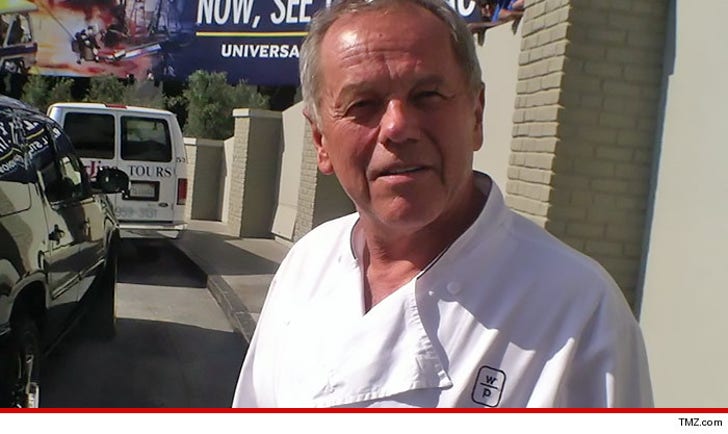 EXCLUSIVE
A Wolfgang Puck pressure cooker went haywire ... shooting scalding hot soup all over a New Jersey woman's body ... so says the lady who is now suing the famous cook.
Larysa Moccia claims she used her pressure cooker approximately 10 times during the year she owned it, making soup on each occasion.
She claims she followed the directions to the tee -- unplugging the pressure cooker, waiting 30 minutes, then venting the pressure.
But on May 21, 2012 ... Moccia claims after the pressure cooker indicator gave the all clear to open the lid ... she says she slowly removed it ... then, suddenly, she says the lid popped off and burning hot liquid exploded onto her abdomen and upper extremities.
Moccia claims the lid was supposed to remain locked when the contents were pressurized, but it failed.
She's suing Wolfgang, HSN and others.
We reached out to Wolfgang and HSN ... they had no comment.