Shia LaBeouf's Arrest -- Screamed During Show: 'Do You Know Who the F*** I Am?'
Shia LaBeouf
Screamed During Show ...
'Do You Know Who the F*** I Am?'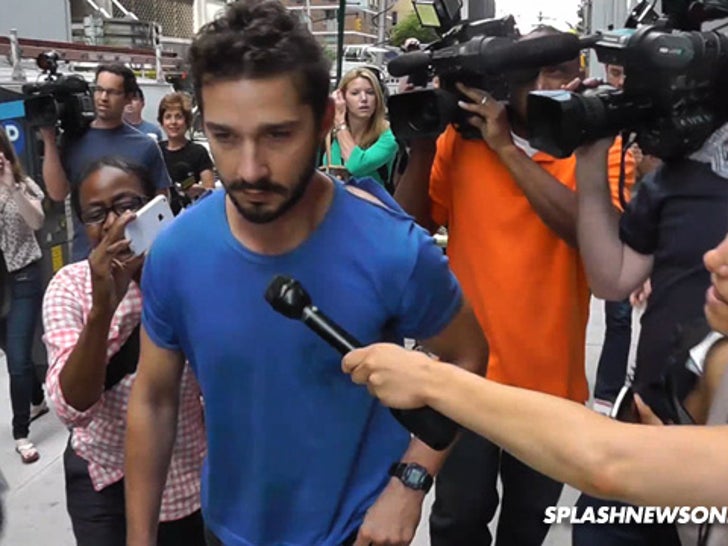 Shia LaBeouf went ballistic when confronted by security of a Broadway show Thursday night, hurling expletives and screaming everyone's favorite Hollywood phrase, "Do you know who the f*** I am?"
According to the criminal complaint, LaBeouf stood up in the middle of "Cabaret" and was yelling loudly at the actors on stage, disrupting the performance.
When security confronted LaBeouf in an effort to remove him from the theater, he screamed, "F*** you. This is f***ing bullshit. Do you know my life? Do you know who the f*** I am? Do you know who I am?"
According to the complaint, once he was brought into the station for processing, LaBeouf spit at a police officer ... landing at the officer's feet.