NFL Star Bryant McKinnie -- REPO MAN TAKES CAR ... You Don't Pay, You Don't Drive!
NFL Star Bryant McKinnie
REPO MAN TAKES CAR
You Don't Pay, You Don't Drive!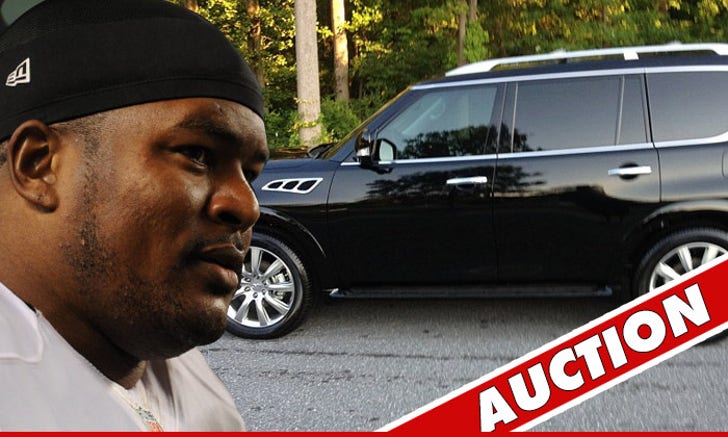 EXCLUSIVE
More problems for unemployed NFL star Bryant McKinnie -- TMZ Sports has learned the former lineman's fancy car has been REPO'D ... after he stiffed his lawyers on a HUGE bill.
Here's the deal ... according to legal docs, Bryant never paid his Florida lawyers more than $20k in bills, fees and penalties stemming from work they did several years ago.
The lawyers sued and got a judgement for $21,354.69 ... but McKinnie never paid -- so the court sent a repo man to collect Bryant's 2012 Infiniti QX56 ... so they could auction it off to pay back the attorneys.
Well, what the repo man wants ... the repo man gets -- and now the car is all set for the auction block ... where Bryant will have a chance to buy it back ... if he really loves the car.
It's just the latest problem for McKinnie -- who reportedly settled a lawsuit with a strip club owner who claimed the NFL player stiffed his establishment on a $375k bill.
We reached out to Bryant for comment -- so far, no word back.