Jerry Sandusky's Son's Oprah Interview -- Matthew Sandusky Details Sexual Abuse
Jerry Sandusky's Son
BREAKS SILENCE TO OPRAH
... Details Sexual Abuse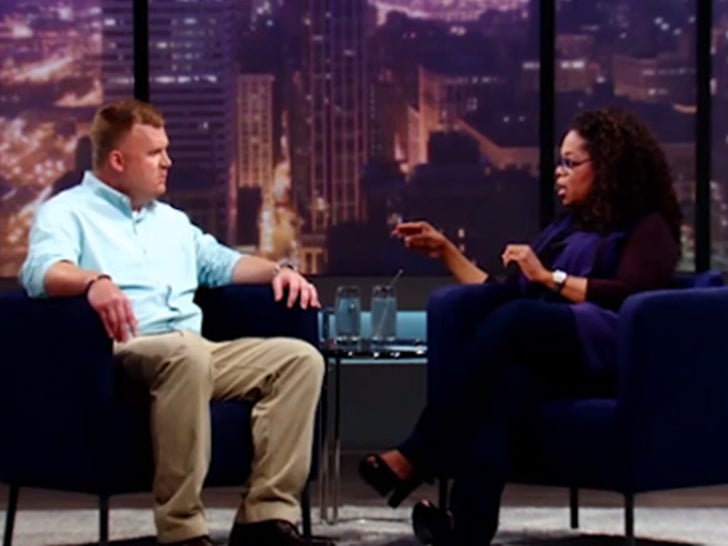 Jerry Sandusky's adopted son is finally going public about the years of sexual abuse he suffered at the hands of the former Penn State Football coach ... in an emotional interview with Oprah.
Matthew Sandusky sat down with Winfrey for a special for OWN that will air on July 17th -- and according to the network, he will reveal "never-before-heard details of the sexual abuse he experienced as a child at the hands of his adopted father, and why he is choosing to speak out now."
Matthew says the abuse started when he was just 10-years-old ... and at first, he thought he was the only victim.
Matthew also told Oprah, "At bedtime, his ritual began."
As for Jerry, he was convicted on 45 counts of sexual assault involving 10 to 15 boys and will spend the rest of his disgusting life behind bars.