Blake Shelton & Miranda Lambert -- Take Your Million And Shove It ... Reject Huge Vegas Offer
Blake Shelton & Miranda Lambert
Take Your Million And Shove It
Reject Huge Vegas Offer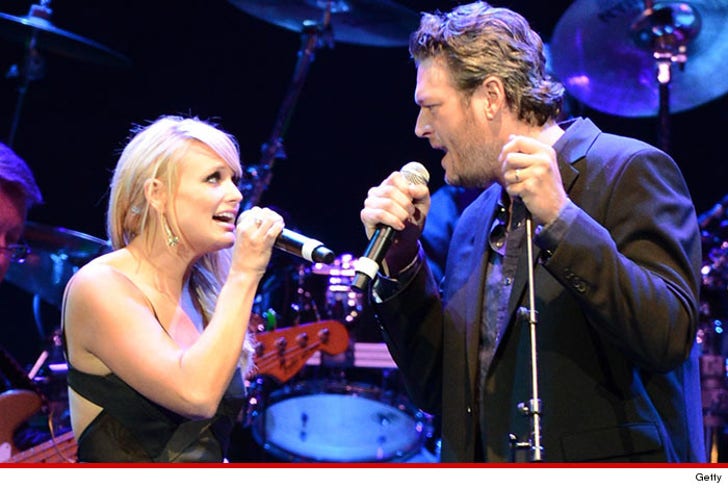 EXCLUSIVE
Blake Shelton and Miranda Lambert turned down $1 million to perform for ONE weekend in Las Vegas ... a significant sign that Caesars Palace might have a harder time than expected lining up replacements for Celine Dion while she's on hiatus.
TMZ has learned ... Blake and Miranda were offered a cool mil to play 3 shows at The Colosseum at Caesars back in February -- but when the couple countered at $1.25 million, the arena's operator AEG balked.
Of course, Celine recently announced she was postponing her residency at the Colosseum until March ... while she cares for her ailing husband.
The clock's ticking ... the venue has about 4,300 seats that will go empty if AEG and Caesars can't line up new talent. Maybe Miranda and Blake's asking price isn't so outrageous after all.