Kim Kardashian -- Keep Rita Ora Away From Me!
Kim Kardashian
Keep Rita Ora Away From Me!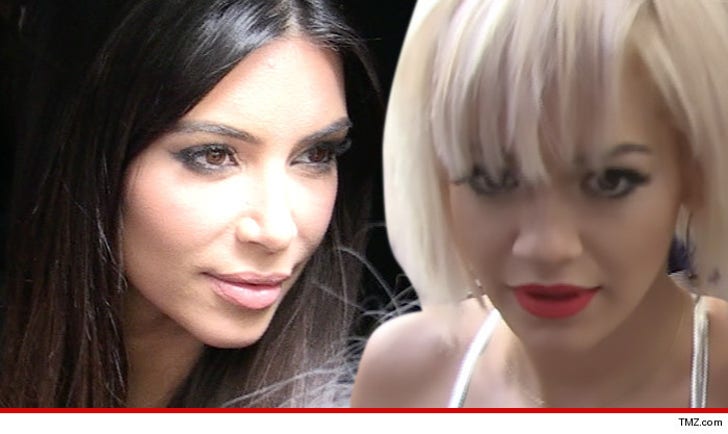 EXCLUSIVE
Kim Kardashian gave Rita Ora the cold shoulder at the VMAs last Sunday -- refusing to sit near her -- and sources close to the family say it's because Kim blames her for screwing with Rob Kardashian's head.
We're told Kim arrived at the awards show and discovered her seat was just a couple away from Ora's. Not wanting any drama ... she asked producers to find her a different seat. We're told she wasn't a diva, she just didn't want to have to be social with Rita.
Sources close to the Kardashians tell us the family still blames Ora for some of Rob's issues ... since his ugly breakup with her in 2012.
VMA producers had to scramble, but ultimately they found a seat for Kim ... with Kendall and Kylie.