Joan Rivers -- Clinic Claims NO Biopsy, NO General Anesthesia
Joan Rivers
Clinic Claims No Biopsy
No General Anesthesia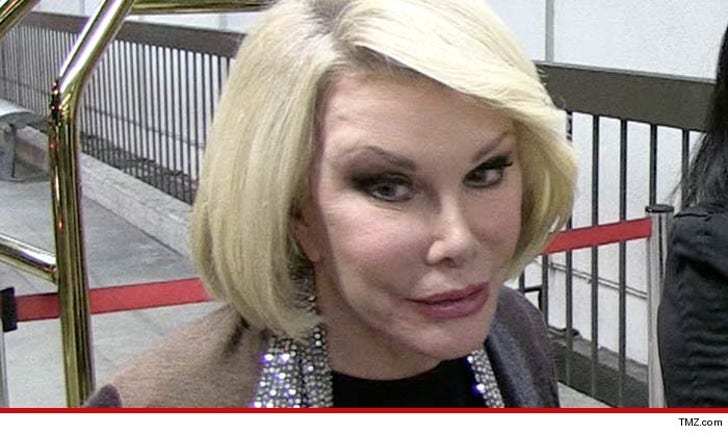 Breaking News
The surgery clinic where Joan Rivers' heart stopped beating is calling BS on a report suggesting her death was caused by a biopsy that should have only been performed at a hospital.
Yorkville Endoscopy broke its silence after the New York Daily News story ran ... saying a biopsy was NOT performed during the ill-fated procedure.
And Yorkville went on to say they do NOT administer general anesthesia, saying they use "light to moderate sedation."
New York authorities are still investigating cause of death.