'Twilight' Star Jackson Rathbone -- Engine Explodes on Flight ... Emergency Landing
'Twilight' Star Jackson Rathbone
Engine Explodes on Flight
Emergency Landing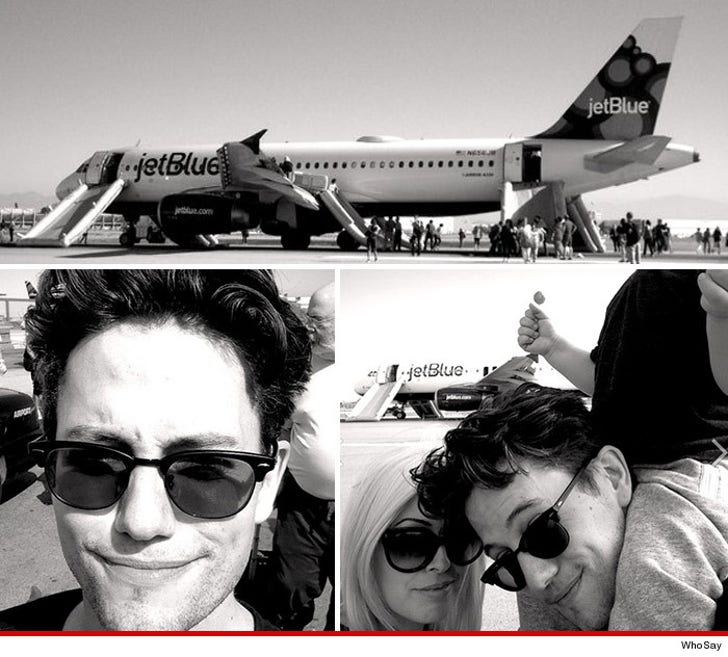 Breaking News
A plane carrying Jackson Rathbone -- who played Jasper Hale in "Twilight" -- made an emergency landing in Long Beach Thursday ... after one of the engines exploded and his cabin filled with smoke.
Rathbone documented the whole thing on his WhoSay account ... after the right engine went kaput on a JetBlue flight heading for Austin, Texas from the LBC.
Jackson claims the oxygen masks didn't deploy when the plane got smoky -- so the flight attendant had to manually release them. According to reports ... one person was hospitalized for shortness of breath once they landed.
Rathbone says things got so scary while they were on the way down ... he grabbed his son/wife tightly and started praying.
Luckily they landed safely -- and when the plane stopped Jackson said screw his personal belongings and jumped down the inflatable slide with his family to exit the plane ASAP.
It's unclear if the Volturi sabotaged his flight.