Rihanna -- Paris Hilton's Homeless Dude Wants ME Now
Rihanna
Paris' Homeless Guy Wants ME Now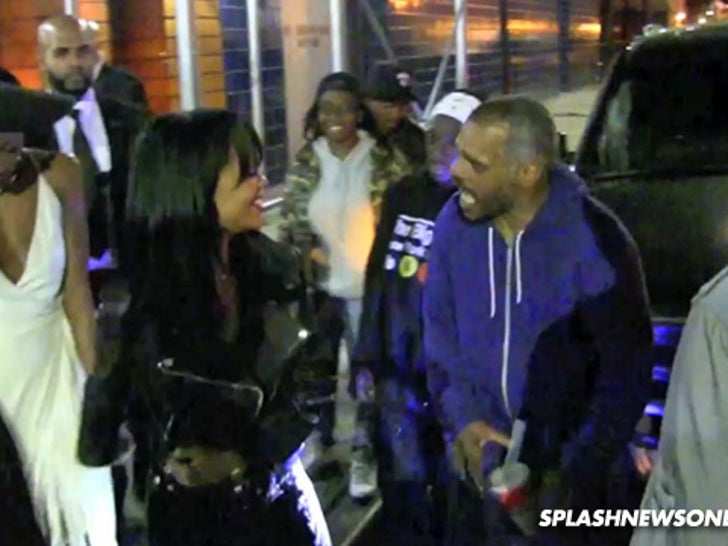 Paris Hilton's homeless suitor was cold busted -- on camera -- spitting game at Rihanna. Oooooh ... P is gonna be pissed.
Rihanna was out Tuesday night in Manhattan when everyone's new favorite homeless guy began serenading her as she walked into a club. RiRi totally recognized him from his adventures with Paris 2 weeks ago -- but wasn't too flirty.
Not until she walked out, anyway. Watch what happens ... this guy's definitely a charmer.