Bill Simmons -- ESPN Talent Instructed ... DON'T TALK ABOUT SUSPENSION
Bill Simmons
ESPN Talent Instructed
DON'T TALK ABOUT SUSPENSION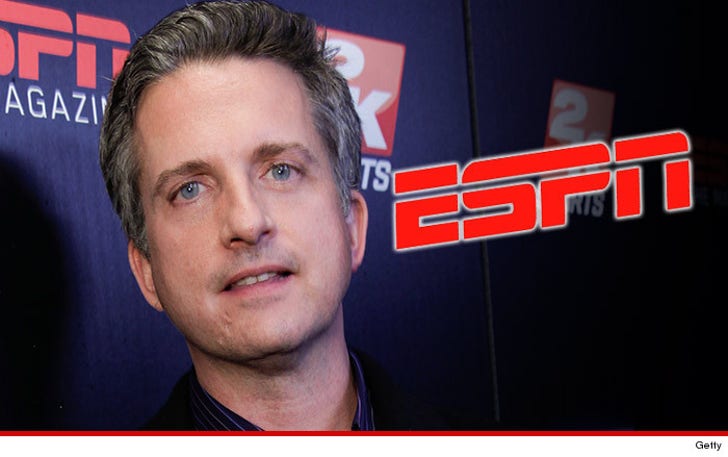 EXCLUSIVE
The powers that be at ESPN have issued strict orders to the on-air talent ... DO NOT DISCUSS THE BILL SIMMONS SUSPENSION.
As we previously reported, Simmons has been put on ice for 3 weeks after blasting NFL commish Roger Goodell during a podcast and the DARING the network to punish him for it.
We spoke with sources at ESPN who tell us ... "On a corporate level, they told us not to talk about it."
So far, we're told the talent is falling in line -- because no one wants to risk facing the same punishment as Simmons.
And get this ... our ESPN sources tell us there are multiple on-air people who STAND-BY the punishment ... with one on-air person telling us, "Bill went too far. Remember, Disney runs this thing."
The source adds, "You have got to know where you work at. It's not all about you."