'Pitch Perfect' Star Alexis Knapp -- Oops ... My Candle Torched My Condo Bldg.
'Pitch Perfect' Star
Oops
My Candle Torched My Condo Bldg.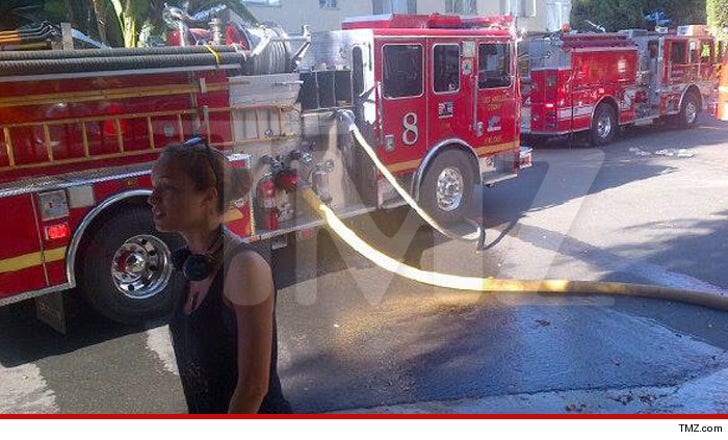 EXCLUSIVE
Alexis Knapp's kumbaya moment with a candle went up in flames ... and so did her condo bldg.
Alexis -- famous for her roles in "Project X," "Pitch Perfect" and "I'm Ryan Phillippe's baby Mama" ... left her unit with a candle still burning and it caught something on fire which ignited the blaze that engulfed the entire building ... according to the L.A. Fire Dept.
'
It took 75 firefighters, 30 fire trucks and 3 separate agencies to knock down the blaze. The damage is so extensive the building is now red tagged.
A firefighter was injured ... which could be a problem for Alexis.
But there's good news ... a couple of cats were rescued.
We reached out to Knapp for comment ... so far, no word back.