Floyd Mayweather -- I Won't Bet On World Series ... 'Just Not Into Baseball'
Floyd Mayweather
I Won't Bet On World Series
'Just Not Into Baseball'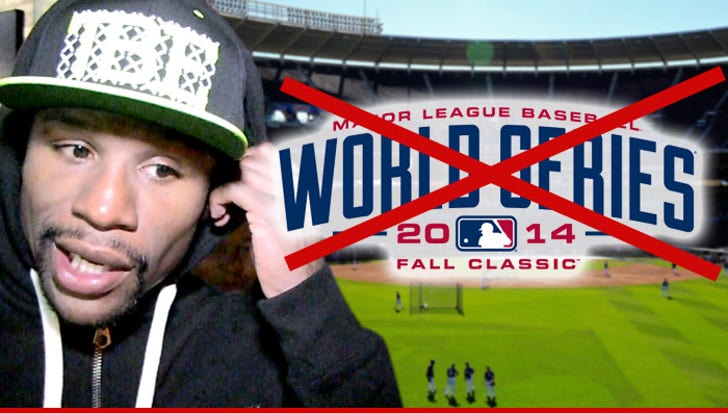 EXCLUSIVE
Sorry baseball ... Floyd Mayweather is just not that into you.
In fact, Floyd's so indifferent about America's pastime, the legendary gambler is sitting out of one of the biggest sporting events of the year -- the World Series ... TMZ Sports has learned.
As you know, Floyd's quick to drop anywhere from $20k to $1 MILLION on a football game (college or pro) ... but our sources tell us Floyd won't touch the MLB.
And why not? As one source puts is ... "He's just not into baseball."
Don't worry ... basketball season's right around the corner -- and he's all about wagering on the NBA.