Scary Kids Scaring Kids Singer Tyson Stevens -- Family Tells Cops ... Heroin Killed Him
Scary Kids Scaring Kids Singer
Family Tells Cops
Heroin Killed Him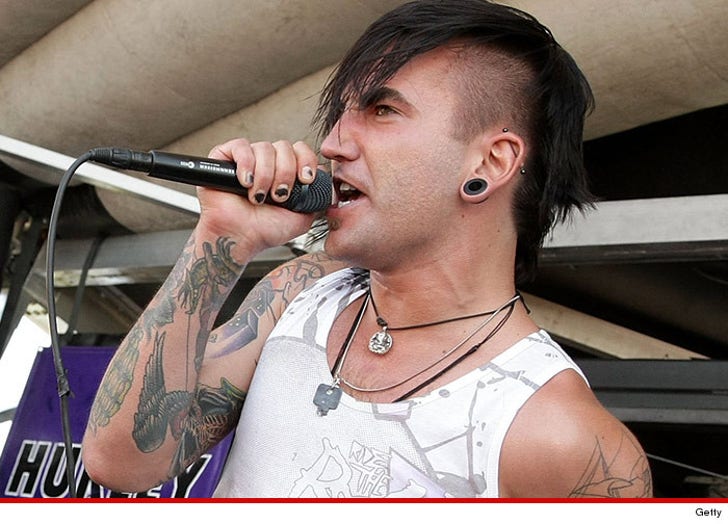 EXCLUSIVE
Scary Kids Scaring Kids singer Tyson Stevens died from a drug overdose, possibly heroin ... that's what his mom and girlfriend told cops.
Stevens died Monday and the official cause of death is unknown. But law enforcement sources tell TMZ ... there's smoke. The girlfriend and mom say Stevens had struggled with heroin addiction for a long time, although he was recently clean.
Our sources say Stevens' body had "old track marks" that had scabbed on his inner right ankle. We're told there was no heroin in the house where he died, but cops did find weed and pipes.
The toxicology report should reveal precise cause of death. It's due in a few weeks.