Backstreet Boys -- We Got Our Music Back!
Backstreet Boys
We Got Our
Music Back!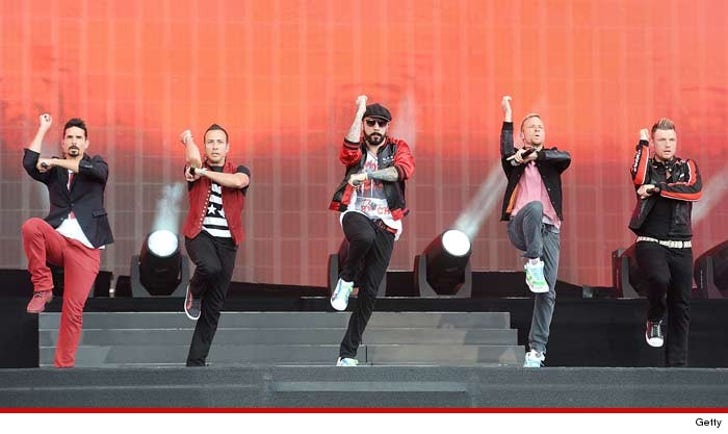 Breaking News
Backstreet Boys have finally scored legal victory ... snagging the rights to the master recording of one of their biggest songs in a battle that raged on for years.
The "Boys" have been battling ex-manager Lou Pearlman's bankruptcy estate ... and it was agreed this week they'd get the masters to some of their songs -- including "I'll Never Break Your Heart."
The Boys claimed they were owed nearly $3.5 mil ... but the bankruptcy trustee for Lou's case said they lacked the proof to back up that claim. A judge ordered both sides to work it out earlier this year ... and according to court docs, they did just that.
So the boy band will receive $99K ... as well as possession of some master recordings -- including a few lesser known songs and live recordings.
They also received a VHS copy of "Star Trek Adventure" ... whatever that is.
Good luck finding a VHS player.