Houston Rockets Stars -- Visit Lakers Rookie in Hospital ... After Brutal Leg Injury
Houston Rockets Stars
Visit Lakers Rookie in Hospital
... After Brutal Leg Injury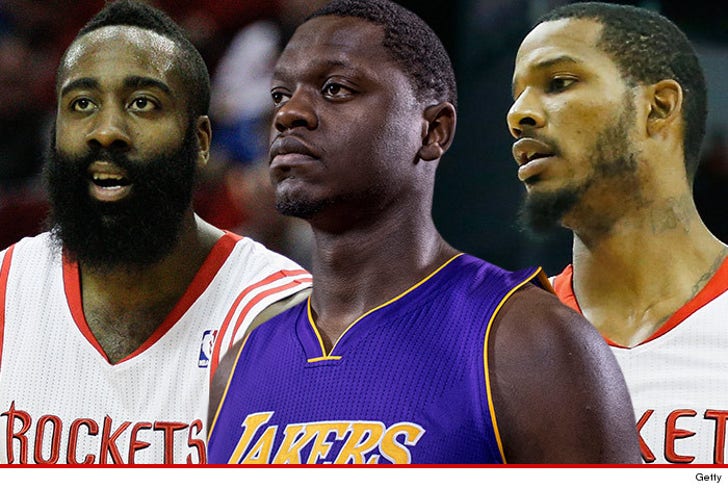 EXCLUSIVE
Los Angeles Lakers rookie Julius Randle got some unexpected support this morning after breaking his leg in his NBA debut -- when two players from the opposing team visited him in the hospital.
Randle broke his right tibia while the Lakers were playing the Houston Rockets in L.A. on Tuesday night -- and was rushed to a hospital where he underwent surgery.
But before he went under the knife Wednesday morning, he was visited by James Harden and Trevor Ariza ... who stopped by to check up on the 19-year-old.
We're told Randle was touched by the visit ... and was in good spirits overall.
Sucks that Randle is injured ... but a pretty cool gesture from some respected NBA vets.