Sugar Bear & Uncle Poodle -- We're Getting Screwed Because of Mama June
Sugar Bear and Uncle Poodle
We're Getting $crewed
Because of Mama June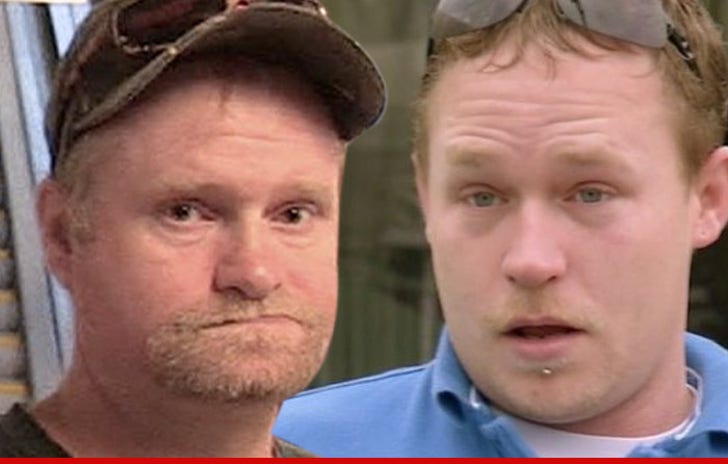 EXCLUSIVE
Sugar Bear and Uncle Poodle say they're getting screwed over by the cancellation of "Here Comes Honey Boo Boo," because they haven't been paid a cent for an entire season that's in the can ... but we're told their payday is imminent.
Sources connected with the show tell us ... Sugar Bear is bitter because he did nothing wrong, and because June decided to start dating her child molester boyfriend again he can't even afford a place to live ... he's been staying with a friend.
Production sources say payment was tied to the airing of the shows, but TLC has 86'd the entire season which was shot over a period of 6 months. We're told Sugar Bear hasn't gotten a dime.
What's especially galling to S.B. ... he doesn't have a reserve. We're told June hoarded all the money the family got and doled out an allowance for him -- that's it.
As for Uncle Poodle ... our sources says he's extremely bitter because he says TLC has not contacted him and he has no idea if he'll end up with goose eggs. But we know Poodle has NO contract with TLC ... his deal is through the production company, and he's going to get paid.
Our production sources say ... the check's in the mail -- literally -- for both Sugar Bear and Poodle.