Floyd Mayweather -- Justin Bieber Could Be a Pro Boxer ... 'He's a True Champion'
Floyd Mayweather
Bieber Could Be a Pro Boxer
'He's a True Champion'
Justin Bieber ain't playin' around ... the guy could fight at a pro level if he wanted to -- so says his trainer Floyd Mayweather Jr.
As you know, Bieber and Mayweather are tight -- and Floyd spent several hours training the pop star at a famous L.A. boxing gym last month.
So when we saw Floyd out over the weekend we had to ask if the Biebs had any real potential ... and Floyd couldn't sing his praises enough.
One more thing ... we also asked about the stupidest thing Floyd has spent money on lately.
Watch Floyd's GF's face when he gives us his answer.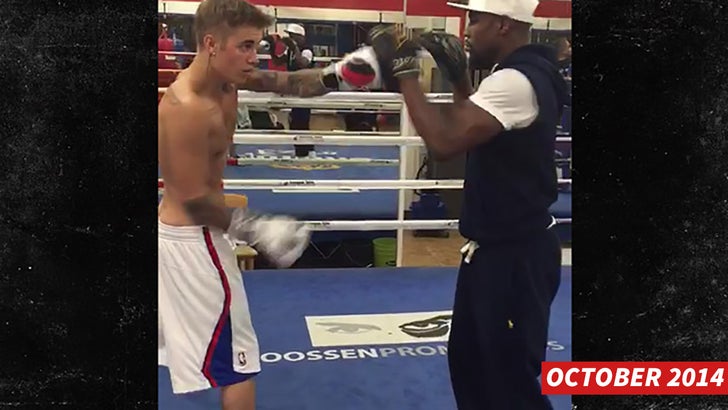 Instagram