Justin Bieber -- If You Don't Succeed ... Keep Trying 'Til Ya Eat It Hard (VIDEO)
Justin Bieber
If You Don't Succeed ...
Keep Trying 'Til Ya Eat It Hard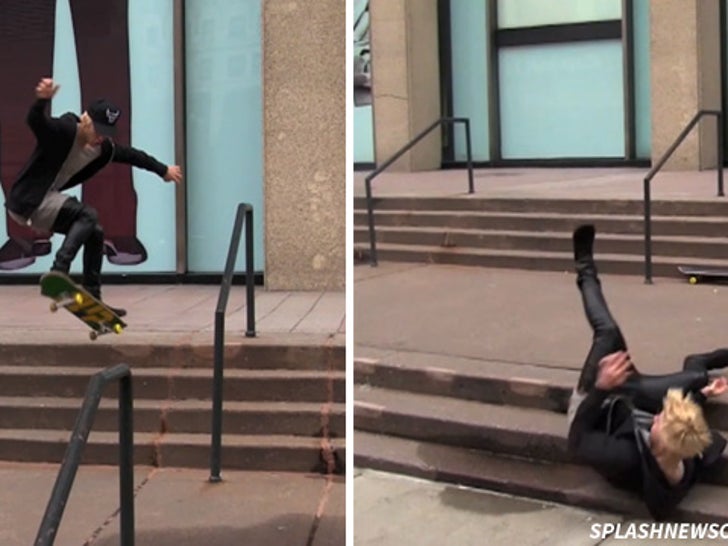 Justin Bieber's greatest skill as a skateboarder might be his perseverance ... because while most people would give up after failing over and over ... the Biebs just keeps on going.
Bieber was trying to show off his skateboarding skills for a throng of fans near Madison Square Garden in NYC over the weekend. The Beliebers all stood back as he tried to ollie down a few stairs ... but it didn't go well.
Justin kept trying the trick over and over, and the final result?