Olivier Martinez -- Airport Employee Was Papping Him Before Alleged Assault
Olivier Martinez
Airport Employee was Papping Him
Before Alleged Assault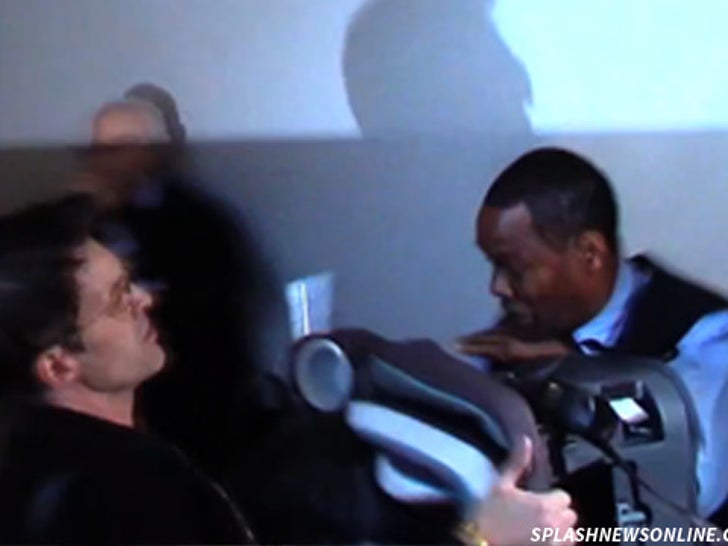 The LAX employee who claims Olivier Martinez assaulted him with a baby car seat was an amateur paparazzi in the crush of photogs.
Take a look at the video. As Olivier, Halle Berry, 6-year-old Nahla, and their 1-year-old Maceo arrive at the terminal, a gaggle of photogs descend and the airport employee is part of the pack.
You see him aim his cellphone at Olivier, just before Martinez pushes him against the wall with the car seat.