Matt Lauer -- I Never Banged Giada ... The Story is BS
Matt Lauer
I Never Banged Giada ...
The Story is BS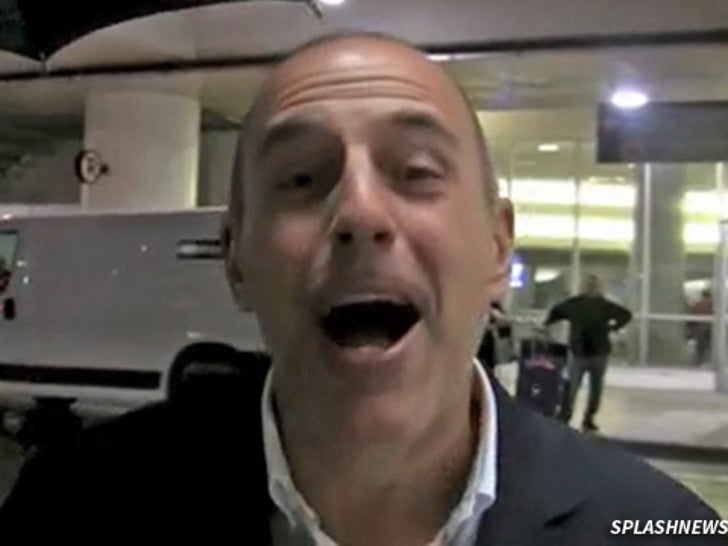 Matt Lauer says he and Giada De Laurentiis never banged ... and reports saying otherwise are flat-out false.
Lauer was heading out of the LAX Saturday when he put the rumors to rest ... telling a photog the reason they've been spotted together in the past was only due to their long-time friendship.
Matt -- who was cool as a cucumber, even in the rain -- was unequivocal about the bogus story. Giada has also said the story was made up.
The "Today" anchor feels bad about what Giada's going through .... her husband has filed for divorce.
Lauer did give us a scare ... it looked like he was getting on the Hertz Shuttle.