George Lopez -- Rips Nets Owner ... 'Can't Believe He's Bailing Already'
George Lopez
Rips Nets Owner
'Can't Believe He's Bailing Already'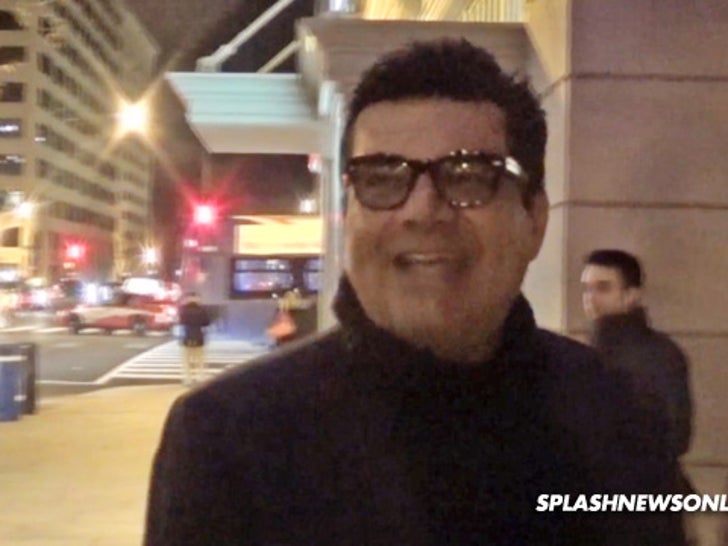 George Lopez ain't a fan of Brooklyn Nets owner Mikhail Prokhorov -- saying he's not just shocked the guy is "bailing" on the team ... but couldn't believe he would do something as "low" as trading the coach.
Lopez was out in D.C. when he heard the news that Prokhorov is looking to sell the team -- less than 5 years after buying the majority share of the Nets for $223 million.
"That guy's bailing on them already?" Lopez asked ... "it's shocking to me."
Lopez also ripped Prokhorov for trading away head coach Jason Kidd to the Bucks last year -- "Trading a player, that's what they normally do. But trading a coach? That's low."
Check out the clip -- Lopez says he's also planning to round up some of his huge celebrity friends like Jennifer Lopez and Eva Longoria to buy the franchise.
He's probably (obviously) joking ... but god we hope he's not.