Amber Rose -- James Harden's My Valentine ... We Might Bang On V-Day
Amber Rose
James Harden's My Valentine
We Might Bang On V-Day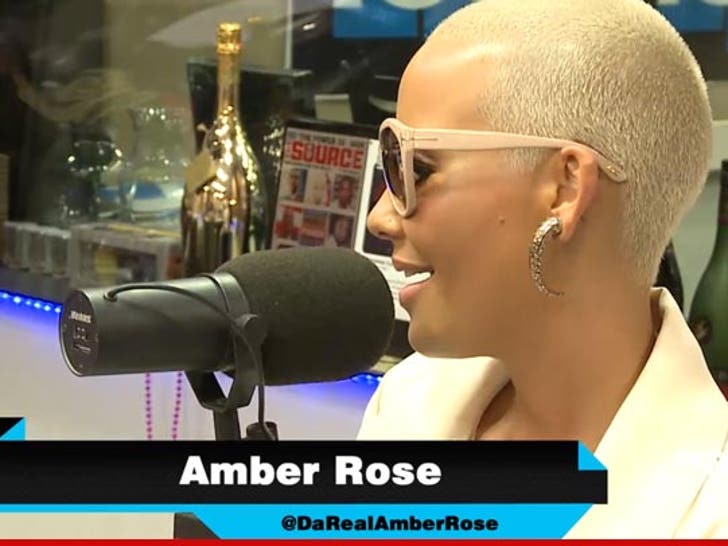 Starting the All-Star game is now second on the list of things James Harden could be doing this weekend ... 'cause Amber Rose just told the world she might give him the best V-Day gift ever ... dat ass.
Amber was on Power 105's "The Breakfast Club" where she was asked about a rumored relationship with the NBA star ... and fessed up to having a "special friendship."
But the rub ... Amber says their relationship has NOT turned physical. Or in her words, "I haven't got the 'D' yet."
Of course the "Breakfast Club" gang pressed her on when it might happen, and Amber said the words that made James' heart pound more than any NBA game ever has.
"Valentine's day is tomorrow ... if he acts right."
James, for men everywhere living vicariously through you ... don't screw this up.