Dakota Johnson BLASTED For SNL ISIS Skit
Dakota Johnson
BLASTED For SNL ISIS Skit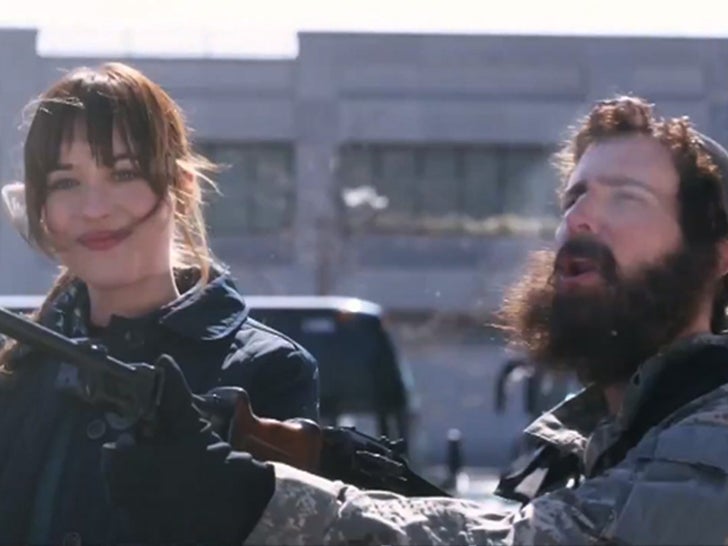 YouTube
Dakota Johnson has joined ISIS ... well, at least a character she played on "Saturday Night Live" -- and the Internet went CRAZY!
Check out the video ....Dakota's dropped off at the airport by her dad -- played by Taran Killam -- but instead of joining the army like the Toyota commercial ... she joins the infamously savage org.
Social media users blew up with anger ... with responses like:
- "I think it's safe to say I will never watch SNL or any of Dakota Johnson's movies ever again"
- "Dear #SNL, jokes about Isis are not funny. See how much you laugh when you have to see your loved one(s) being slaughtered. No respect."

- "Actually offended by the ISIS sketch... Is that seriously all you could come up with? @nbcsnl #SNL"
9:20 AM PST -- Taran Killam just defended the skit on Twitter saying, "Proud of this. Freedom to mock is our greatest weapon. Thanks to the writers who asked not to be mentioned by name."