NY Giants' Larry Donnell -- IMPOSTOR PRANKS MSNBC ... 'F**k Her Right in the P***y'
NY Giants' Larry Donnell
IMPOSTOR PRANKS MSNBC
'F**k Her Right in the P***y'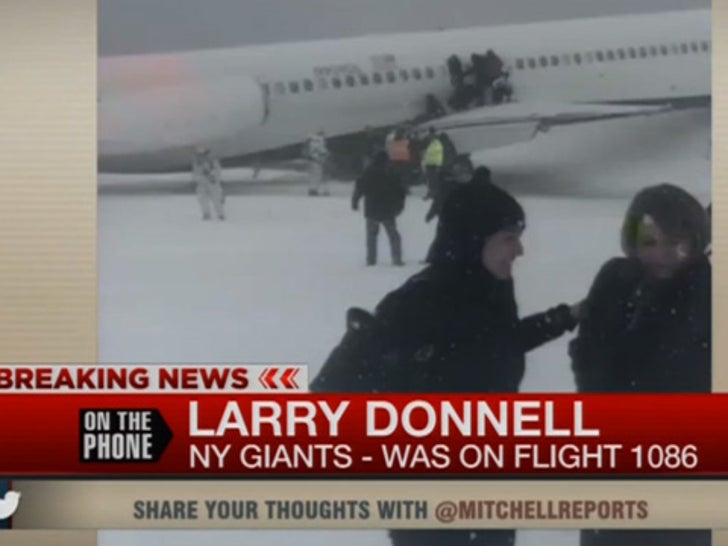 MSNBC thought it had the very first interview with NY Giants tight end Larry Donnell ... who was on board the Delta flight that skidded off the runway in NY earlier today.
Instead, they had an impostor ... who pulled a Baba Booey-inspired prank that culminated with the prankster yelling, "F**k her right in the p***y" while he was live on the air.
As we previously reported, the FHRITP pranks have been driving media outlets CRAZY for months ... with some reporters getting physical in an effort to prevent hooligans from shouting the phrase during live shots.