Richard Sherman -- Plays Second Fiddle ... To Insane Street Violinist
Richard Sherman
Plays Second Fiddle ...
To Insane Street Violinist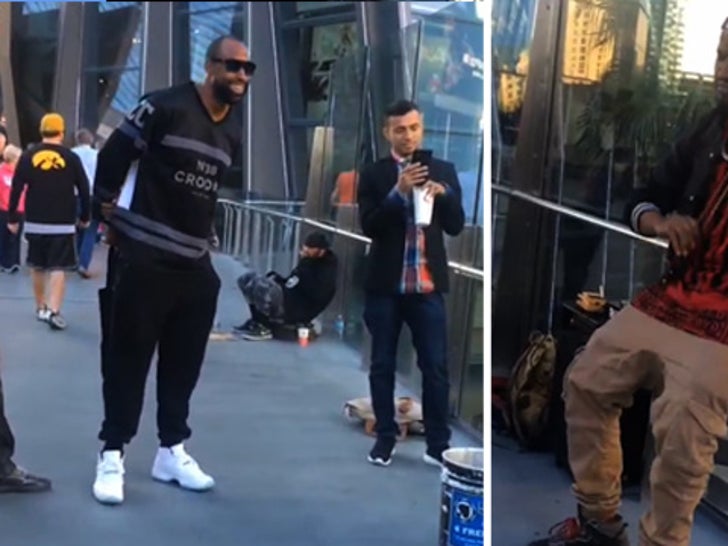 Seattle Seahawks superstar Richard Sherman was stopped dead in his tracks in Vegas this week ... all thanks to a crazy talented street violinist in Vegas.
Sherman and ex-teammate Brandon Browner were strollin' down the Vegas strip when they came across Tony B ... a 23-year-old pro violinist who was jammin' out in the middle of the day to make some extra cash.
The NFL stars were so impressed, they stopped and hung out for a while ... with Sherman even recording some of the sidewalk show to share on Instagram.