Six People Stabbed at Migos Concert
Migos
Six People Stabbed at Concert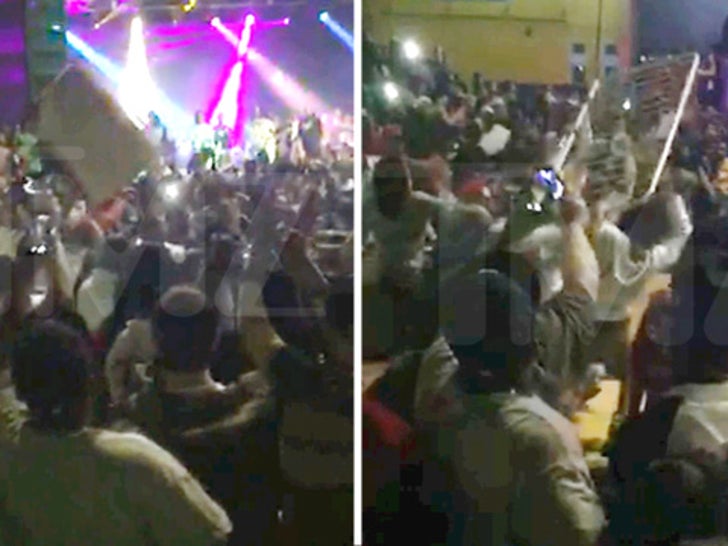 A concert for the rap group Migos turned violent Friday in New York ... with concertgoers throwing trash cans while fighting -- and SIX stabbings were reported.
Albany PD officials tell us the multiple stabbings -- and one robbery -- all went down at the Washington Avenue Armory during, and after, the concert.
We're told cops arrived on scene for a stabbing call around 12:50 AM ... and found two victims -- both were hospitalized. Minutes later ... victims 3 and 4 came into the ER.
Less than hour later, cops went to a home over a report of a stabbing ... and found victims 5 and 6. Plus, a girl claims she was beat up and robbed in the bathroom.
All the victims had non-life threatening injuries. Cops don't have a suspect ... but they're investigating.