Suge Knight -- Appears in Court, New Attorney Checks In
Suge Knight
Appears in Court
New Attorney Checks In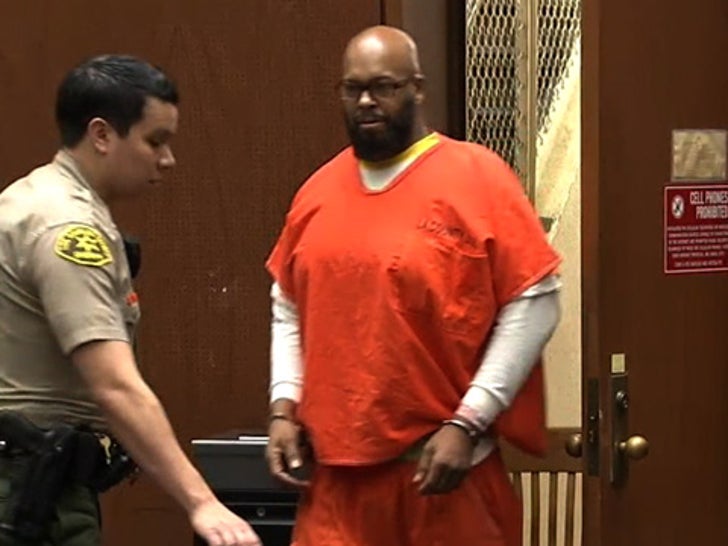 Suge Knight made a brief appearance in court for his murder trial -- essentially to introduce the new attorney who's taking over the case ... armed with the video TMZ first posted of the whole scene.
The attorney, Matthew P. Fletcher checked in with the judge, and Suge's next court date was set.
There was no discussion of the video that shows Suge getting attacked by Cle "Bone" Sloan ... and then speeding away -- first in reverse and then forward -- hitting both Sloan and Terry Carter.
Also interesting ... it was the first time in a while that Suge made it into a court hearing without any medical emergency.