Stevie Wonder -- My Cherie Am-- Oh S**t, It's Stevie Wonder!
Stevie Wonder
My Cherie Am-- Oh S**t,
It's Stevie Wonder!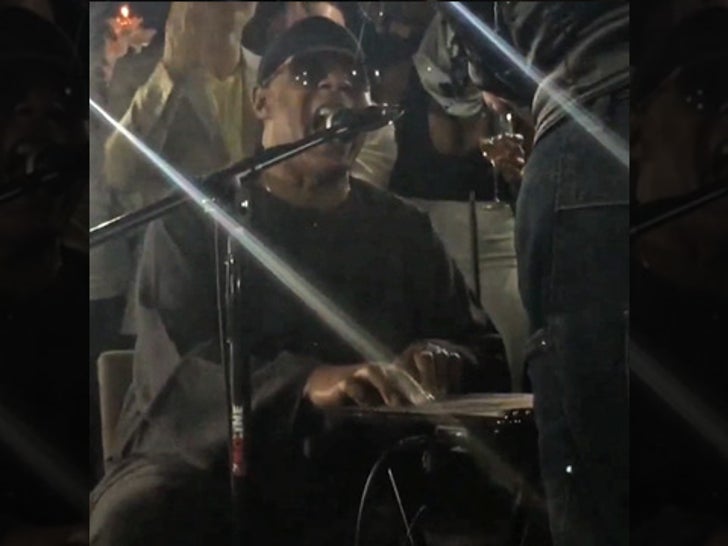 Imagine hitting up the weekly jazz show at Riviera 31 in Beverly Hills and seeing Stevie Wonder take the stage with the house band -- or if you were there Monday night, you don't have to imagine ... it happened!
That's the once-in-a-lifetime experience people got at the club inside the Sofitel Hotel ... as Stevie decided to leave his seat in the crowd and jam with the band.
He was originally just listening like everyone else -- but ended up playing harmonica and singing a few songs. He even broke out his "Happy Birthday" for one lucky patron.
Signed, sealed, delivered ... that's awesome!