'Glee' Star Praises Basketball Heroes ... Thanks for Standing Up to Bullies
'Glee' Star
Praises Basketball Heroes
Thanks for Standing Up to Bullies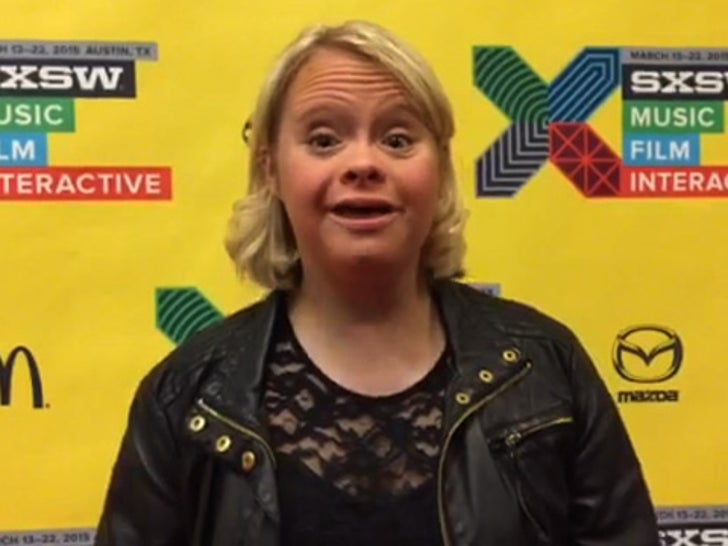 Very cool moment for the middle school basketball team that stood up for a cheerleader with Down syndrome -- when one of the stars of "Glee" sent a video message praising the squad.
The woman behind the message is Lauren Potter -- who plays cheerleader Becky Jackson on the show ... and also happens to have Down syndrome in real life.
When Lauren heard about the students at Lincoln Middle School in Wisconsin standing up for Desiree Andrews during a recent game ... she says she was blown away!
"You guys are my true heroes!"
The message was played for Desiree and the team during a ceremony in Kenosha -- where they all received a special commendation from the chief of police and other city officials.