Swedish House Mafia -- Don't You Worry Child ... We're Still Rolling Together
Swedish House Mafia
Don't You Worry Child ...
We're Still Rolling Together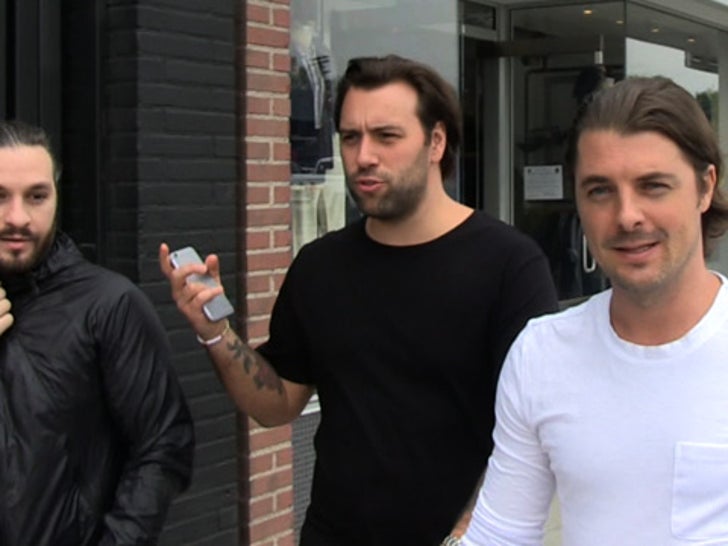 EDM super group Swedish House Mafia held a long awaited reunion in L.A. -- raising hopes for new music -- but the only thing rolling is sushi ... for now.
We got video of the whole SHM crew -- Axwell, Steve Angello, and Sebastian Ingrosso -- leaving Sugarfish, where they had lunch on Wednesday.
The hang comes almost exactly 2 years after their epic final show in Miami ... so we know what fans are wondering -- was this the peace summit that launches a full scale reunion?
Our photog nailed 'em down on it, and their answer is priceless.
Check it out ... and then rave your face off.